History teaches that Columbus discovered America in

1492

, even though there where already people there that had been trading with the Norse for a great many years prior to Columbus ever coming to those shores.
With this in mind, I thought I would teach History and Historians, that I discovered the Earth on Sept.17th 1966, when from the East, I was conceived unto a virgin, and even as the lightning flashes through the sky to the West, so was I born of Prophecy, and in secrecy, the 'Son of Man'.
Furthermore, as my journey through CHRIST for TRUTH led me to GOD, and with the name 'DANIEL' hidden within mine own, after I was annointed by GOD, I was given the inheritance of the EARTH to prepare it for the SON's return.
While I recognize that there are those who are not Children of GOD, but by their actions are the devil's children, they do not recognize the 'Sign of Jonah' and will not accept these FACTS as the TRUTHS they are, even in their retelling, but that does not stop it from being. I would point out the further phrases hidden within my name that spell it out clearly, so that maybe that may help and even they will understand...just a few examples would be; "ANNOINTED", "DANIEL", "VINE", "NOT AN EVIL CALL", "A LOVE CALL", "OWN ALL NATIVE LAND", "ALL CROWN LAND", "I OWN ALL LAND", "I OWN ALL WATER", "LAND OWNER", "VATICAN LANDOWNER", "ANCIENT WARD". "ANCIENT WORLD", "ANCIENT LORD".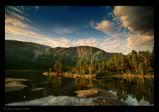 This is what you were given...
And this is what you've allowed and done to it: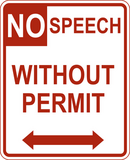 I think if you take a moment of Empathy, you can FEEL for yourself how wrong this is and why it might upset not just me...But GOD. I would have the liars who claim ownership of GOD'S creation understand that their time is at an end and STOP all they are doing, surrender, abandon man's rule and return to GOD's LAW.
You have until your last breath to change your FATE and live for your DESTINY, but I would not advise waiting until your next breath to do it, as it may not be coming...Otherwise, you will be headed here...