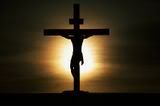 By the TRUE definition of the word, which you will NOT find in any dictionary, the word "MARTYR" is derived from the Greek, meaning; "To witness".
However you will not find a single dictionary that says; "See 'Witness'", to get an accurate definition of the word.
Instead they will define it as; "A person who has been tortured or killed rather than deny their religious beliefs." Some dictionaries even go so far as to say "Christian", instead of just "Religious" beliefs. Most will not even give you the root of the word, but only the definition of what society does to the witness, which is FACTUALLY another word altogether.
We have often heard the phrase; "Don't be a martyr." which really just means; "Don't be a witness to the TRUTH."
If we were being honest in what we say, we would have the "Martyr Protection Program", or the "Martyr Relocation Program", but society doesn't want people to witness the TRUTH because society itself is built upon lies. So it defines the "witnesses" as going through unspeakable horrors of torture and even death should they speak the TRUTH to scare people into thinking that being a MARTYR is a BAD THING...after all...nobody wants to be a MARTYR.
Yet GOD is...as I AM.